HARZ Labs Chess Tournament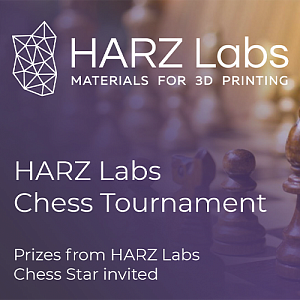 A little time left until the start of the August chess tournament from HARZ Labs with interesting branded prizes for players! Have time to apply for the tournament!

Tournament rules: blitz 3 minutes + 1 second per move.
Tournament format: 1 hour. Arena on the website lichess.org.
Awards: The top 5 players will receive branded prizes and the winner of the tournament will receive a special prize from us!
Want to take a part? Write to the info@harzlabs.ru.