Congrats on International Dentist Day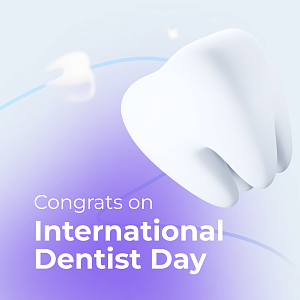 Dear dentists! We congratulate you on your professional holiday! We wish you new career highs on your work, valuable advice from your colleagues, and many happy patients! We wish your profession is always being interesting to you and the work`s experience being unique. We especially wish you an easy transition to the digital protocol for those who are just starting this way, and a stable result for those who are already in it.

And the one more thing: don`t be afraid of using 3D printing in your work! If something goes wrong, we will always help you!