Dental IBT
18.09.2023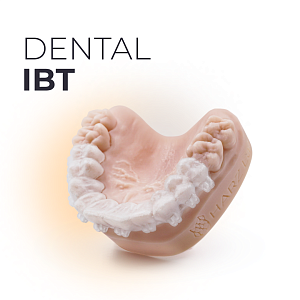 Dental IBT - is a material for printing indirect bonding tray models. It finished internal and external testing, and now it is in our main Dental product line.

The models are biocompatible and have no taste or odor. It`s safe for children and adults. Optimal properties provide easy fixation and its removal. The material is transparent which makes it possible to effectively cure composites using dental LED lamps.
In a liquid state, it has a weak odor and doesn`t contain harmful monomers. You can safely work with the material even in a small room. Meets the requirements of ISO 10993.
Already available for an order.