HARZ Labs chess tournament was held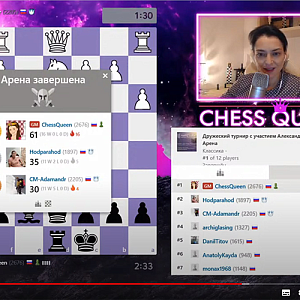 Hello everyone! HARZ Labs chess tournament was over! Players and our star guest Alexandra Kosteniuk have spent a few exciting hours playing chess. The player with the nickname @archiglasing, who took the 3rd place in the tournament, will have a branded HARZ Labs sweatshirt! The over players will also receive gifts from our company. Please, send your contact details (full name, shipping address and contact phone number) to info@harzlabs.ru with the mail article "HARZ Labs Chess Tournament.
Thanks to everyone and see you at future HARZ Labs tournaments!