Printing HARZ Labs resins on Nextdent 5100 printer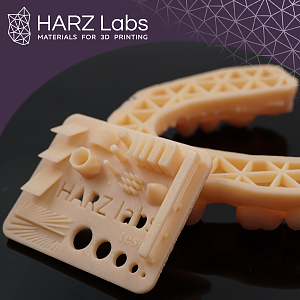 - HARZ Labs Dental Peach and HARZ Labs Dental Model Beige can be printed in Dental 2.0 mode.
- HARZ Labs Dental Yellow Clear can be printed in SG mode.
For printing you need to have an original barcode that allows you to print an additional about 1 kg of material.