Weekends in February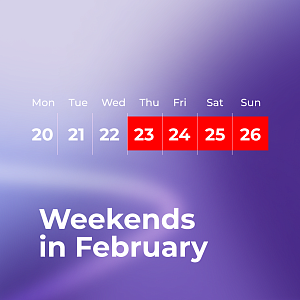 Dear friends!
Please pay attention to the information about weekends in February!

February 23-26, 2023 are weekends.

Processing of orders placed during this period will be carried out on February 27, 2023.
Technical support during the holidays will be available by email support@harzlabs.ru (response time can be increased).

According to the usual schedule, our office will start working on February 27, 2023.