HARZ Labs became a member of the Association of 3D printing specialists in medicine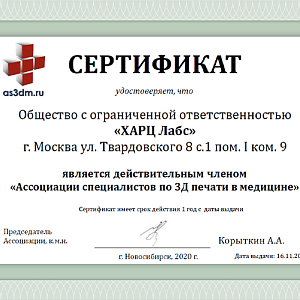 Today we want to share with you the news that HARZ Labs has become a member of the Association of 3D Printing Professionals in Medicine!
The Association was established in 2016. The activities of the Association include: Consolidation of the efforts of specialists of various fields to create and promote innovative additive 3D printing technologies in medicine, transfer of results of basic researches into the practical activity and providing practical and methodological assistance to the members of the Association in their activities.