Dental Model Light Grey is available to order!
24.07.2023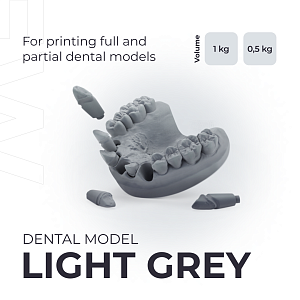 Do you work with dental models with removable dies? If your answer is yes - we designed a material especially for you.

Dental Model Light Grey - is a material for printing full and partial dental models as well as models with removable dies. Durable, hard, and resistant to high temperature during thermoforming of clear aligners. The material has a weak odor, so you can work with it even in a small room. And, besides all that, it has a great light grey color and a matte surface.

Already available to order.