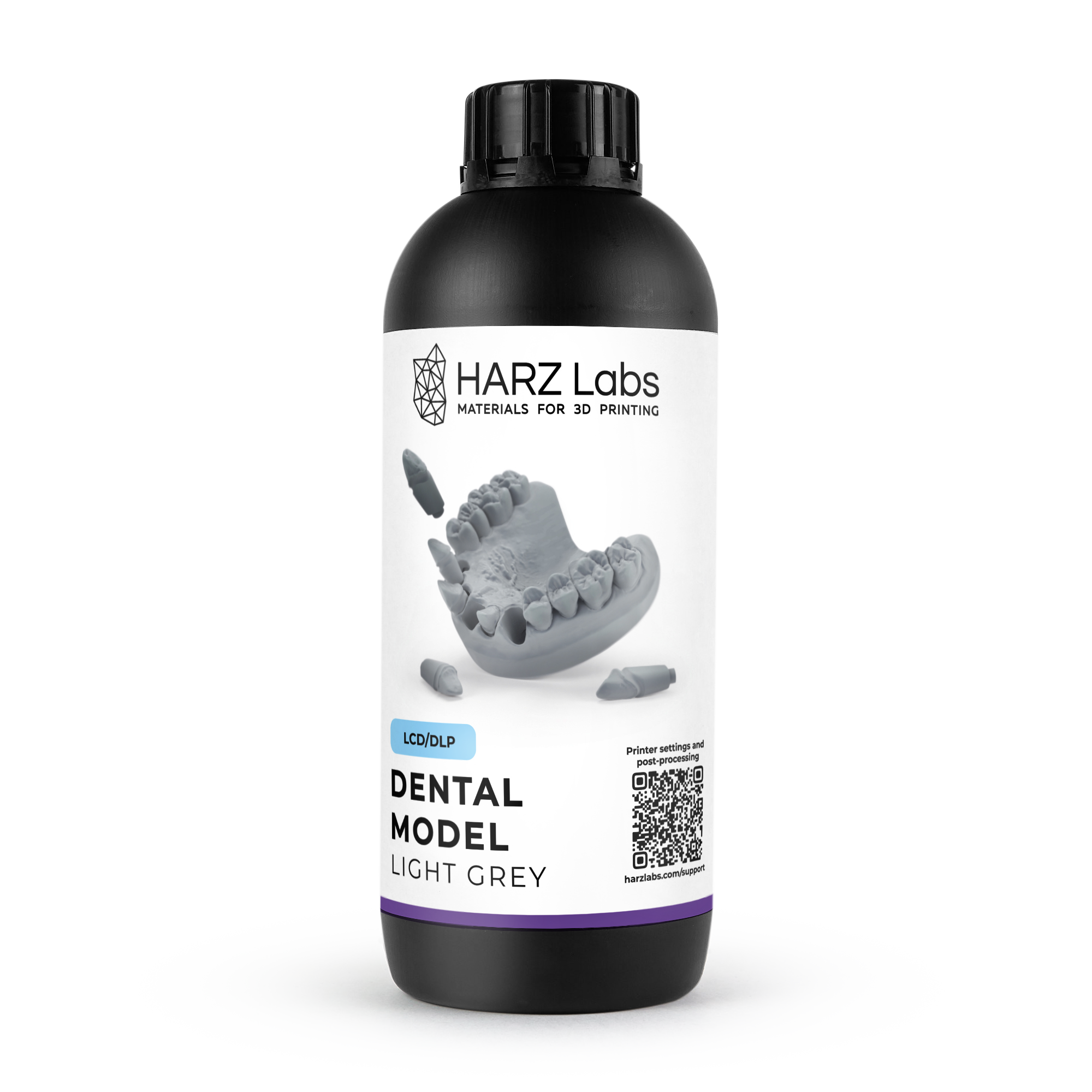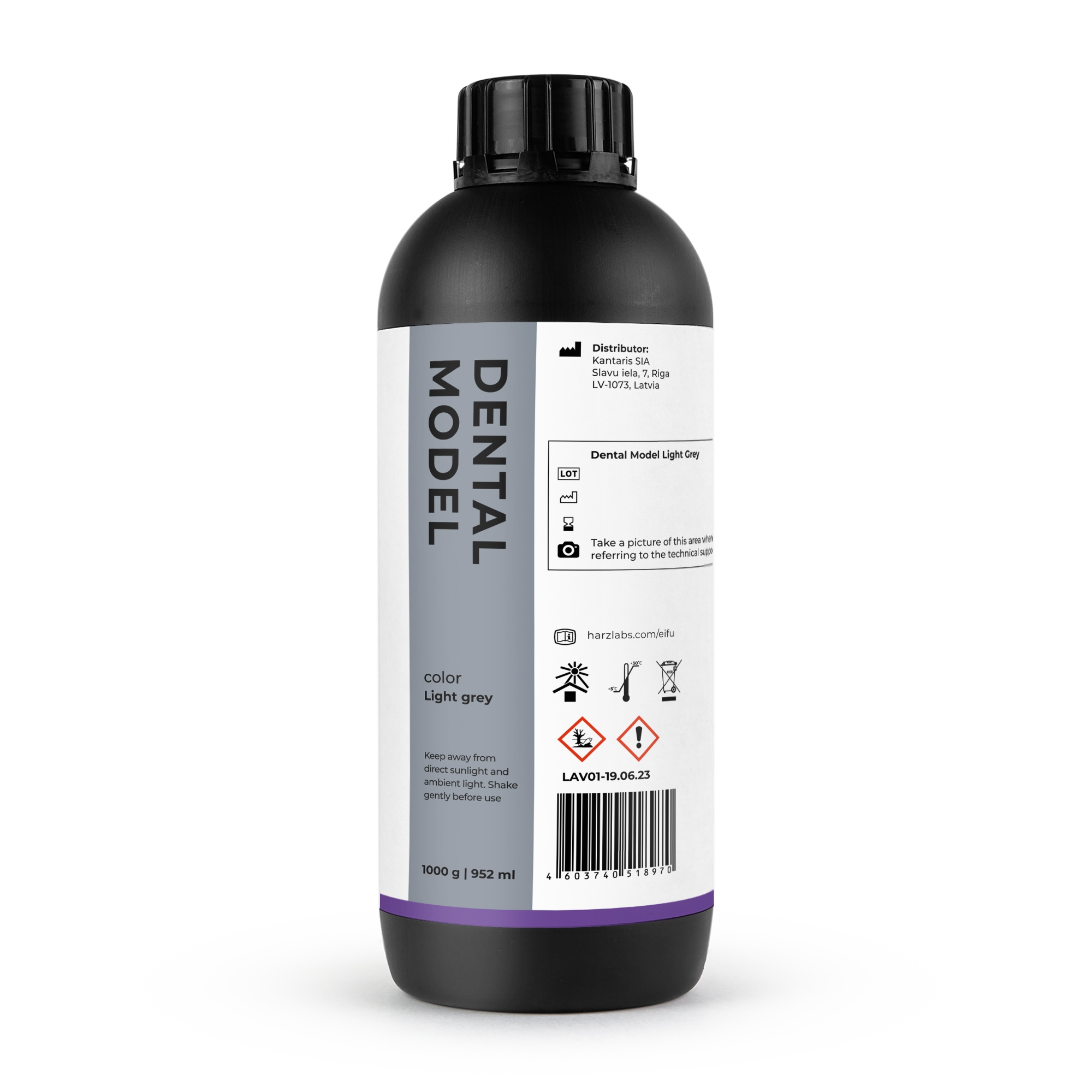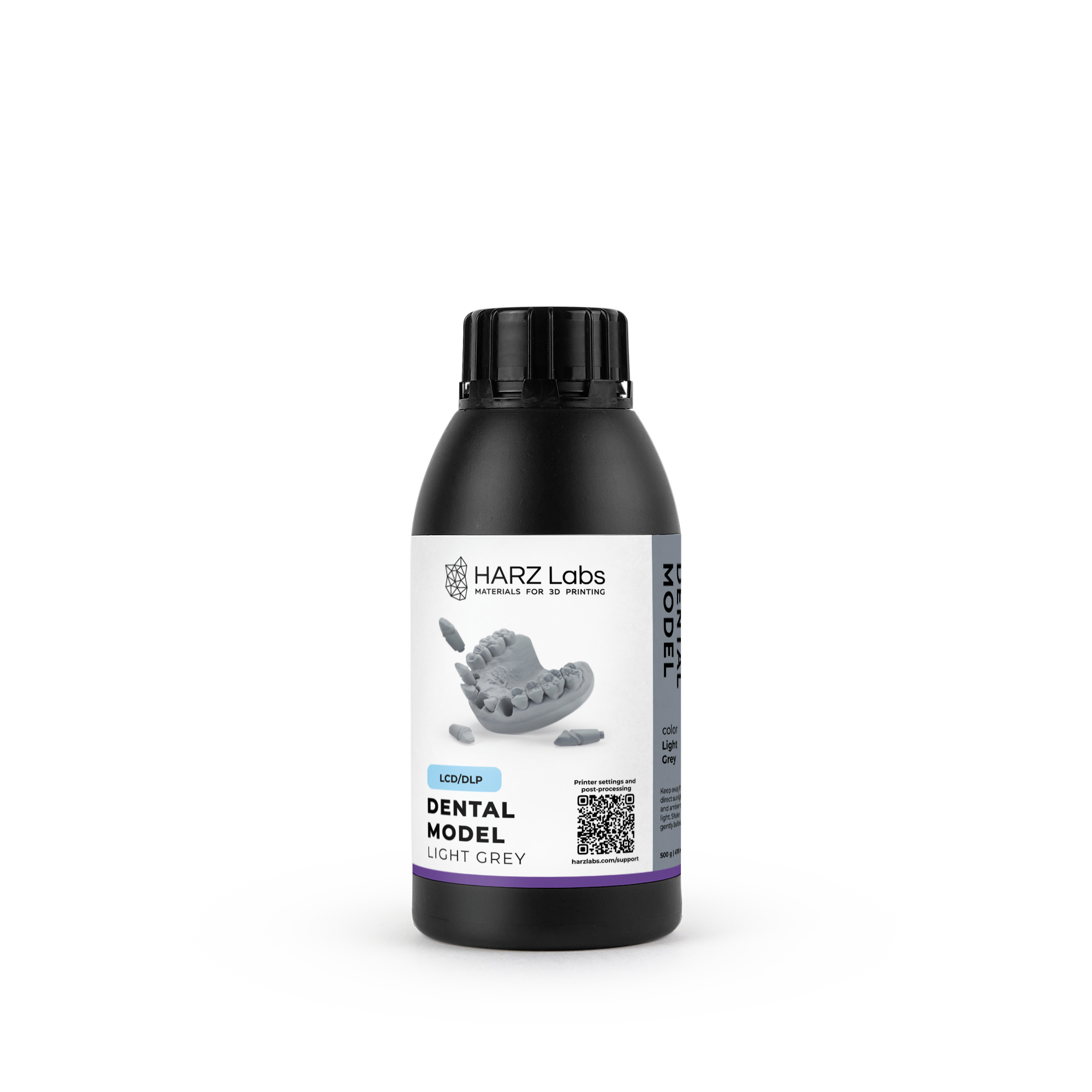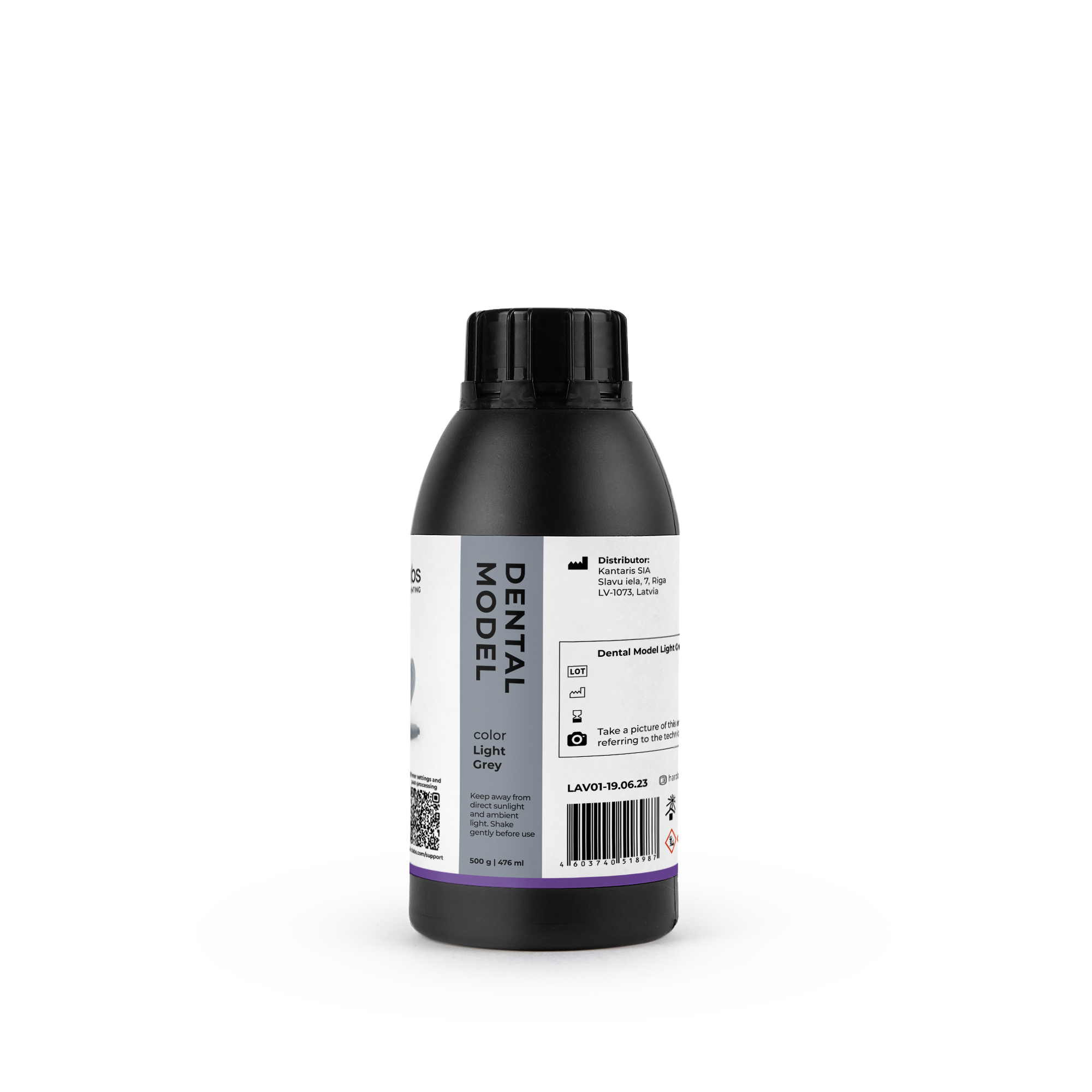 Dental Model Light Grey
Designed for printing full and partial dental models as well as models with removable dies. Durable, hard, and resistant to high temperature during thermoforming of clear aligners. Meets the requirements of ISO 10993.
VAT incl.
Description
Dental Model Light Grey resin is made from biocompatible raw materials. The material is easy to use: prints accurately over a wide range of exposure time and has low shrinkage. High accuracy and a matte surface allow you to recognize small details and make high-precision restorations. Printed models are stable over time and resistant to high temperatures. The slight odor and the absence of hazardous monomers allow printing even in a small room.
Characteristics
Opaque liquid

Appearance

Light Grey

Color

8.0 ± 1.0 %

Elongation at break

86 ± 2

Hardness Shore D

Weak odor

Odor

<0.3%

Shrinkage

900 ± 200 mPa·s

Viscosity according to Brookfield
Benefits
Safe
Resin does not contain solvents and volatile monomers, irritating compounds. No fumes, odor and allergic reaction. Сan be used in lab or even at home
Low shrinkage
Shrinkage less than 0.5% gives you the same size like 3D model on your computer and it doesn't change size after postcuring
Accurate
Provides high precision printing
Durable
Pigments and fillers are well stabilized, no sedimentation and flocculation occur ang no foam appears
Biocompatible
Produced from biocompatible raw material used in photopolymer teeth fillings. Meets the standard ISO 10993
Odorless
Resins are odorless and cause no irritation, so you can work with natural ventilation without special technique
Printers