Dental Sand update
Please note that starting from batch № 220156 (indicated on the label next to the production date), the printing settings and post-processing protocols for Dental Sand resin, designed for printing models of temporary crowns and bridges, have changed.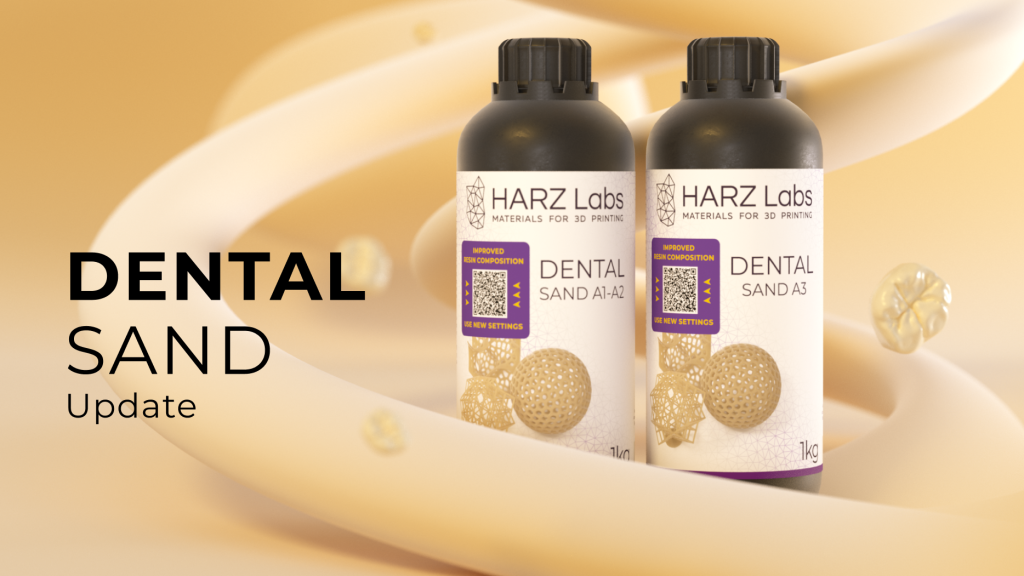 Printed crowns and bridges have high hardness and strength, are resistant to aggressive environments, and are well polished. They have excellent adhesion to materials used for temporary restoration fixing, and also have no taste and smell.
The updated material has better accuracy and more accurately matches shading according to the Vita scale. Due to low moisture absorption, printed restorations will last longer.
New settings and post-processing protocols are already available in the support section. To find proper settings for your printer, we recommend you print a calibration test and, if necessary, correct the settings by following the manual.
If you require technical support or have a question about our products, please feel free to contact us:

support@harzlabs.ru
+7 919 101 0200
– WhatsApp
@harzlabs_support
– Telegram